Upon stepping into the labyrinthine streets of Venice, a world of hidden treasures and timeless elegance unveiled itself to me. It was in this mystical backdrop that I first encountered the iconic designs of Roberta Di Camerino.
A Tapestry of Color and Innovation
In the midst of the serene canals and rustic hues of Venice, the vibrant colours and luxurious fabrics of Roberta Di Camerino's handbags were like a beacon of creativity. Founded in Florence during the 1940s, the brand quickly became synonymous with innovative and bold designs. Di Camerino had an extraordinary way of blending vibrant colours, luxurious fabrics, and distinctive patterns to create pieces that were truly ahead of their time. Each bag, adorned with the signature "R" logo and velvet trimmings, was a testament to her artistic vision and meticulous craftsmanship.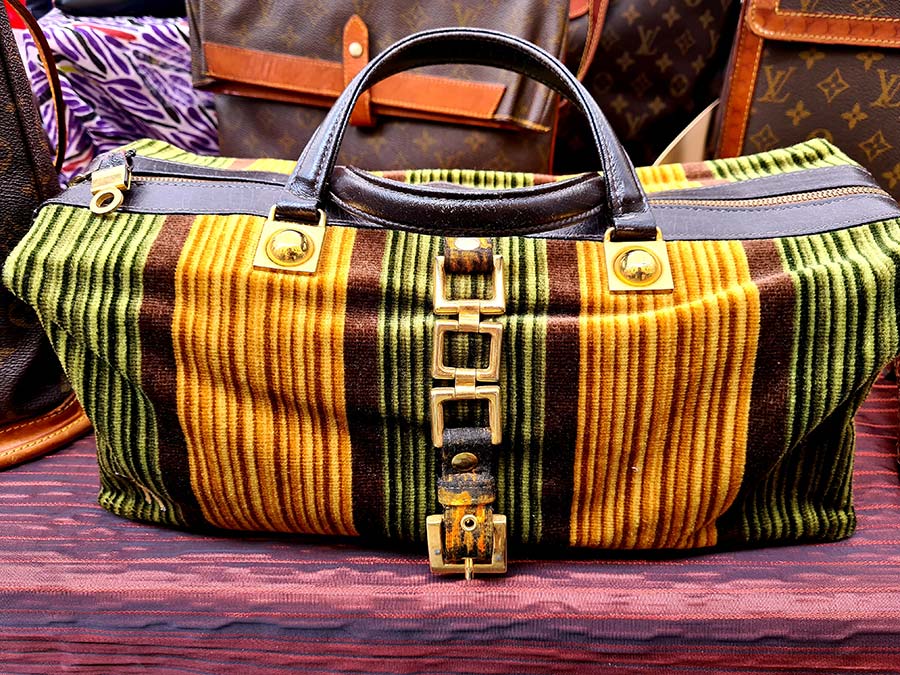 A Symphony of Leather and Brass
In my quest for unique fashion, I stumbled upon the Gondola bags – a true embodiment of Venice's spirit. The Gondola leather, with its rich texture and supple quality, felt like holding a piece of Venice in my hands. The intricately crafted Gondola brass was a nod to the city's iconic gondolas, each piece a work of art in itself. These bags were not just carriers of belongings; they were carriers of history and culture.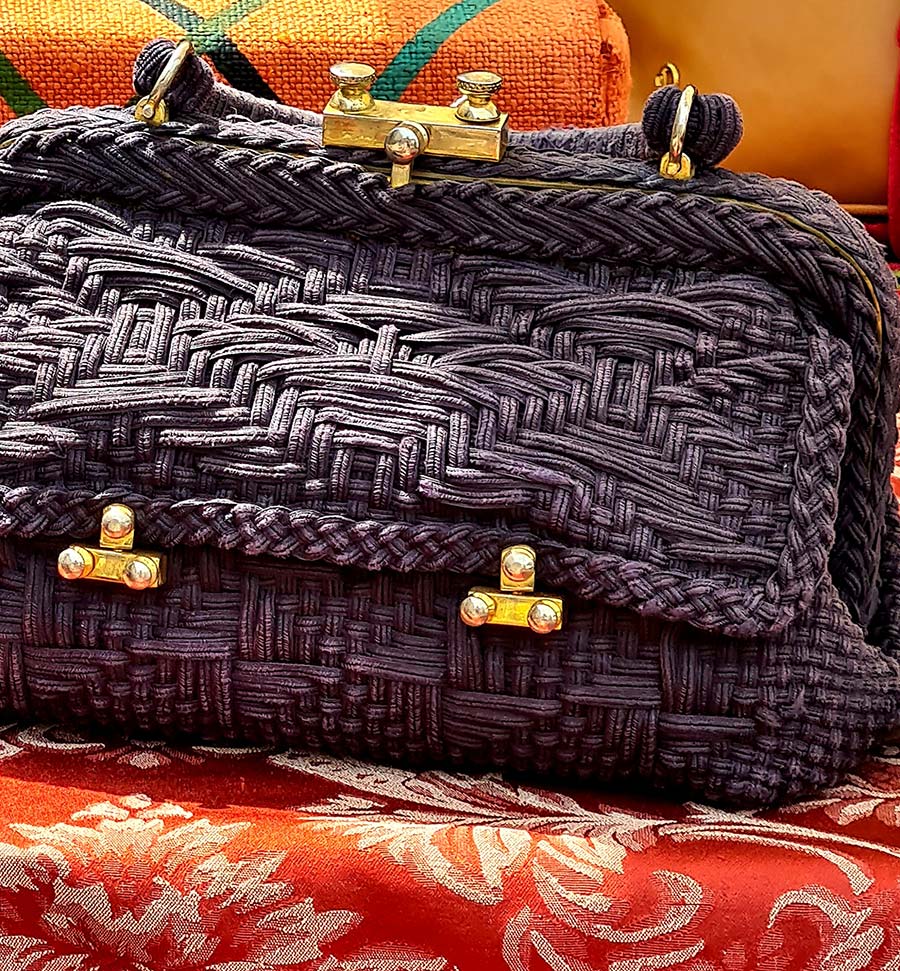 The Neiman Marcus Seal of Approval
It comes as no surprise that Roberta Di Camerino was honored with the prestigious Neiman Marcus Fashion Award in 1956. Her handbags, adorned with brass hardware crafted by skilled artisans from Venice, became the epitome of luxury and elegance. Celebrities like Grace Kelly, Farrah Fawcett, and Elizabeth Taylor were often seen gracing the streets with these iconic pieces, each bag a testament to their refined taste.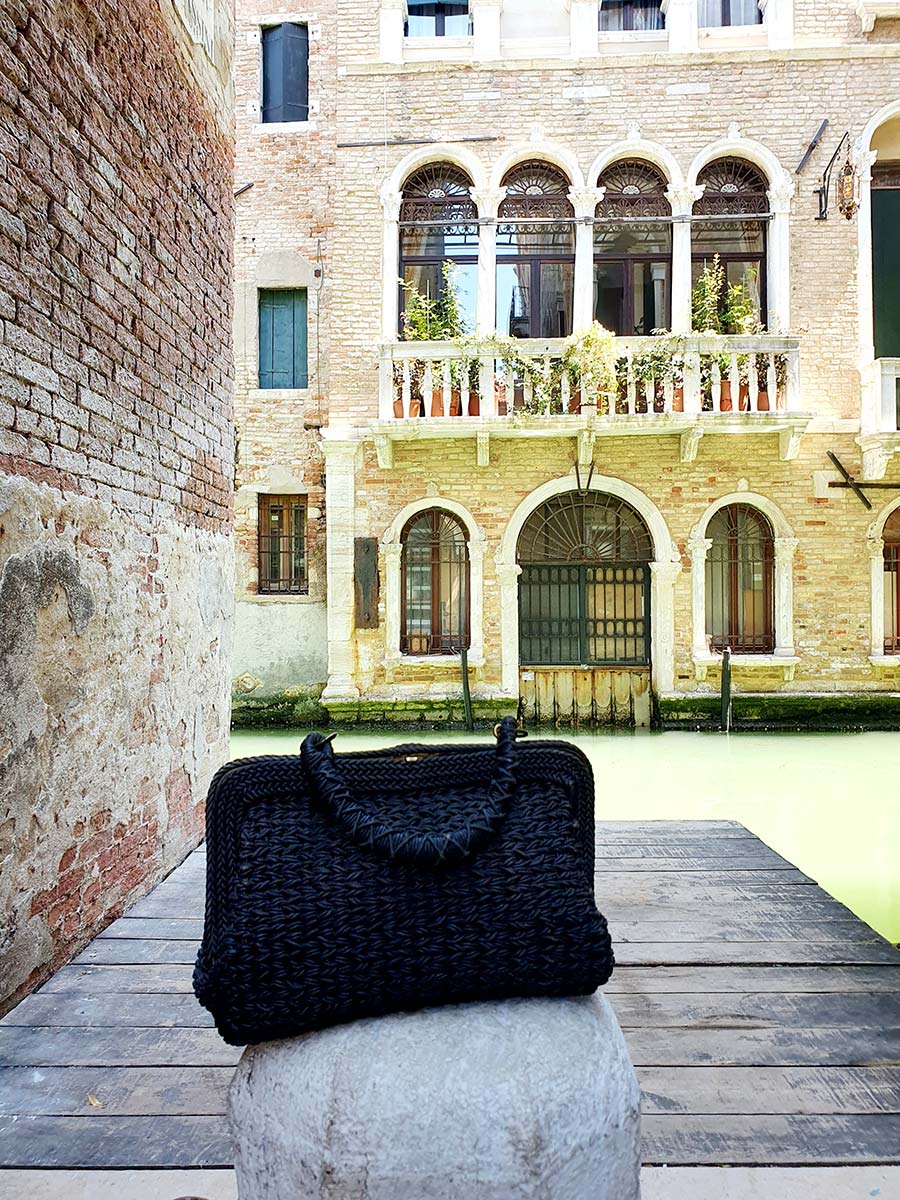 A Pioneering Spirit Unmatched
The true magic of Roberta Di Camerino's designs lies in their pioneering spirit. She was not afraid to challenge the norms and break free from the traditional confines of fashion. In 1957, she introduced woven leather in handbags, a concept that was later replicated by the likes of Bottega Veneta. This innovation was a testament to her forward-thinking approach and her unwavering dedication to her craft.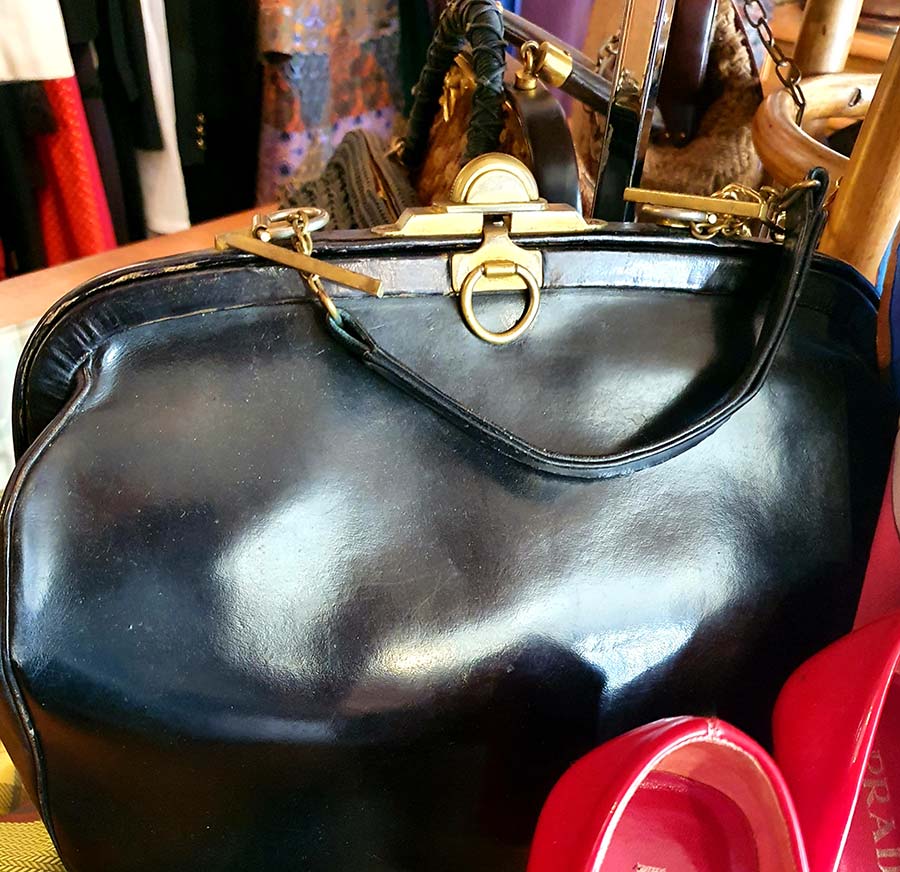 Bottega Veneta copied Roberta Di Camerino
The fashion world is no stranger to imitation, and Roberta Di Camerino was no exception. Her unique and innovative creations were often replicated by other designers, a testament to their timeless appeal. Yet, she took it all in stride, with the legendary Coco Chanel offering her support and reminding her that imitation is the sincerest form of flattery.
Roberta De Camerino pioneered the woven leather concept. years later Bottega Veneta, the renowned luxury fashion brand, copied the iconic designs of Roberta Di Camerino. This accusation has sent shockwaves through the fashion industry, as Di Camerino's unique and innovative creations have long been celebrated as works of art. The similarities between Bottega Veneta's latest collection and Di Camerino's timeless pieces are striking, raising questions about originality and creativity in the fashion world. While imitation may be the sincerest form of flattery, it is important to acknowledge and respect the contributions of designers like Di Camerino, who have paved the way for future generations. This controversy serves as a powerful reminder of the importance of integrity and authenticity in the fashion industry, as well as the need to protect and honour the legacies of visionary designers. As the debate unfolds, fashion enthusiasts and industry insiders eagerly await the response of Bottega Veneta, hoping for a resolution that upholds the principles of artistic integrity.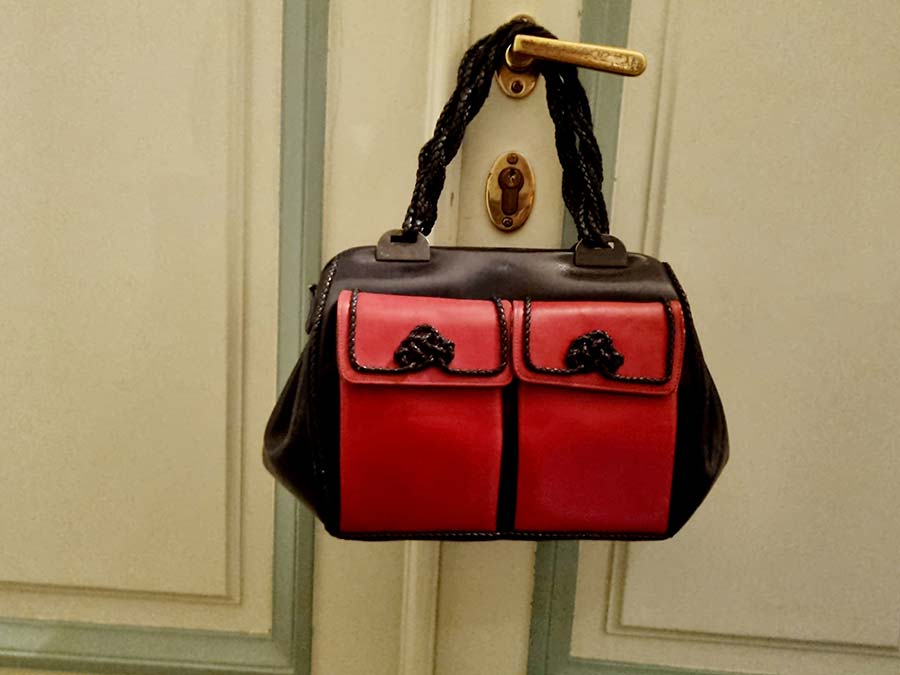 A Love Letter to Roberta Di Camerino
My journey with Roberta Di Camerino has been nothing short of a love affair. From the vintage boutiques of Venice to the bustling streets of Milano, each bag tells a story of a brand that has not only stood the test of time but also shaped the very fabric of fashion history. Roberta Di Camerino's legacy continues to thrive, and I am grateful to be part of this beautiful tapestry she has woven.
"Fashion is not something that exists in dresses only. Fashion is in the sky, in the street, fashion has to do with ideas, the way we live, what is happening." – Coco Chanel