One regretful decision I made was parting ways with my collection of Karen Millen England clothing that I had purchased two decades ago. I am not predicting the surge of vintage Karen Millen, thanks to me. I read recently that Karen Millen has a new direction, hard to fathom when the likes of trash online brand, Boohoo own it.
In 2019, the popular brand was acquired by Boohoo, a leading fast-fashion company, and subsequently transformed into an exclusively online brand.   The rise and fall of Millen's fashion line, which she started at the age of 19 in 1981 with a 100 bank loan, is a reflection of her journey
If you grew up during the 1980s and 1990s, you probably have a fondness for Karen Millen. This British brand was known for its stylish and slightly daring office wear and party outfits.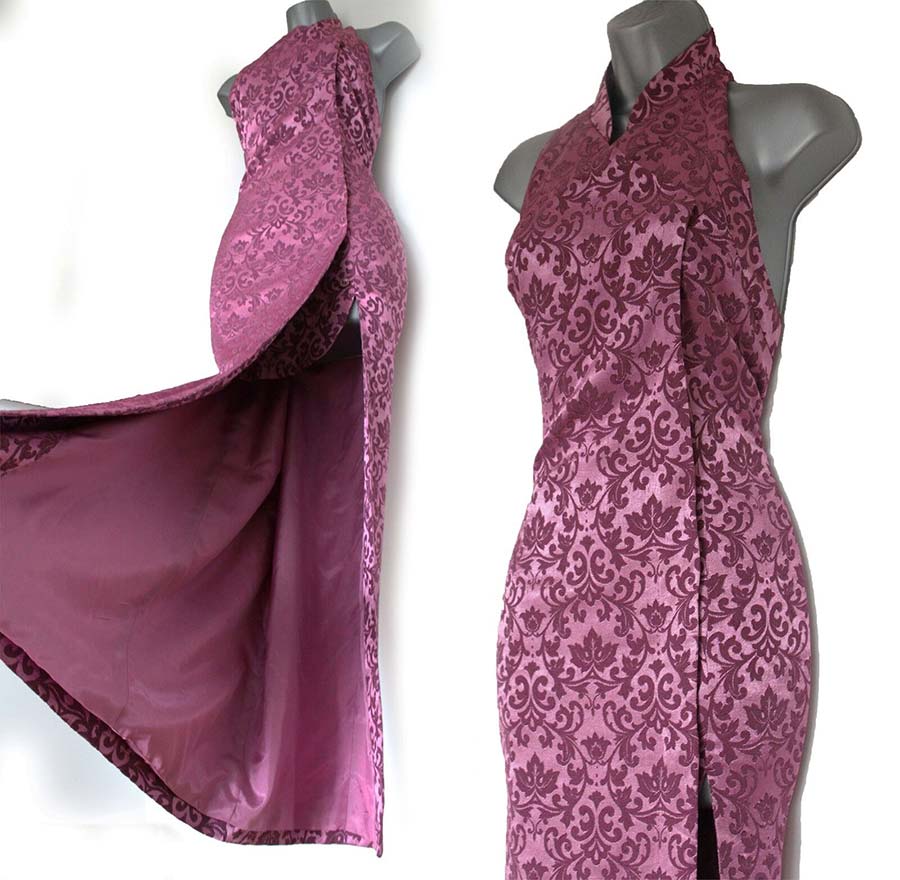 Balance Between Quality And Prices
One important consideration is the balance between quality and prices. Currently, the prices of jackets are not keeping up with inflation. In fact, jackets are being sold at the same price as they were in the 1980s and 1990s, indicating that production costs have been reduced. Unless [Boohoo] decides to invest more in fabrics and finishes to create a more premium product, it is unlikely to match the quality of jackets from the past.
This brand stood out, back in the day for its exceptional quality in fabrics and stitching, leaving a lasting impression. It is why I am writing about it after twenty years.
The designer's love, passion, and commitment to detail were evident in every piece.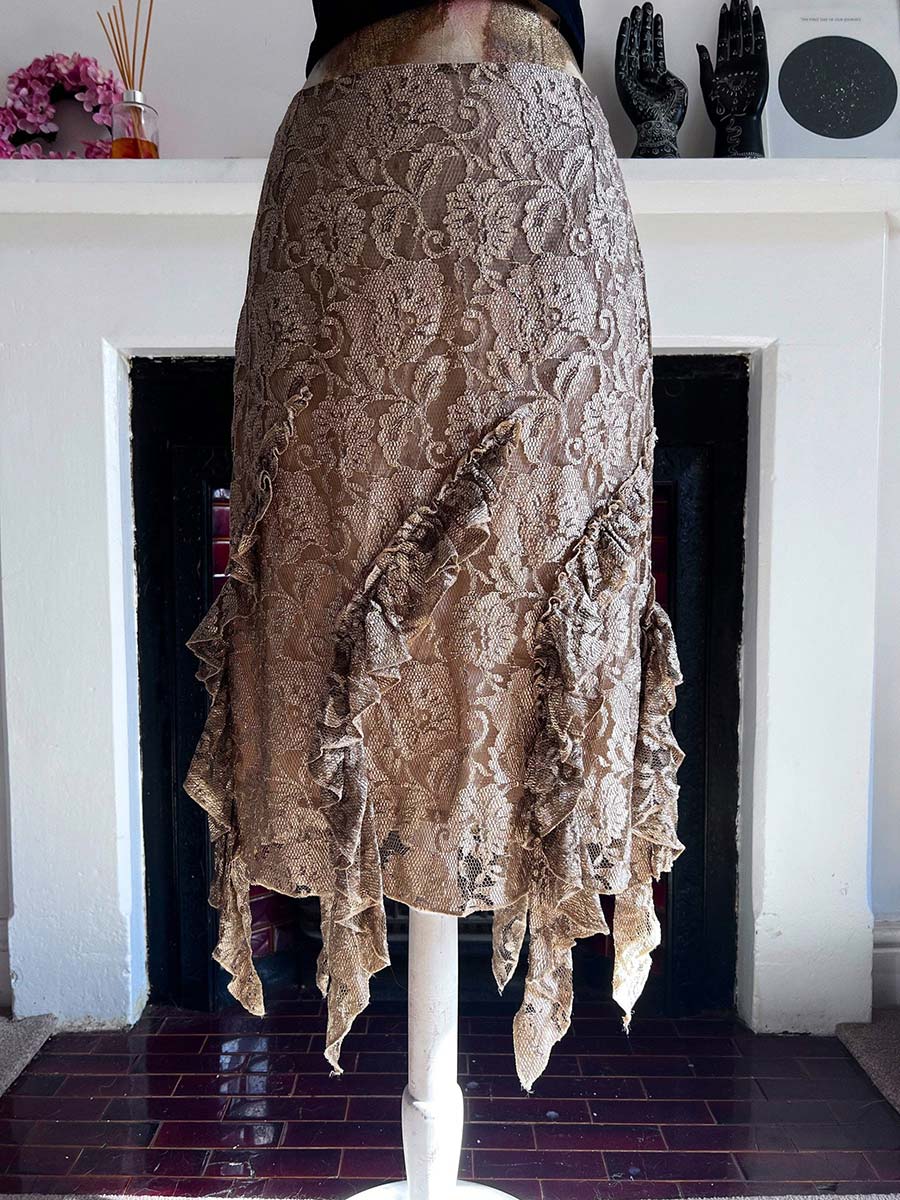 Tailoring For Women
It can be challenging to find affordable brands that specialize in tailored clothing for women. However, Karen Millen was a great option when they had sales, which typically occurred twice a year. This was one of the advantages of shopping in Central London. Unfortunately, with the rise of fast fashion, the anticipation for the new Karen Millen collection has diminished.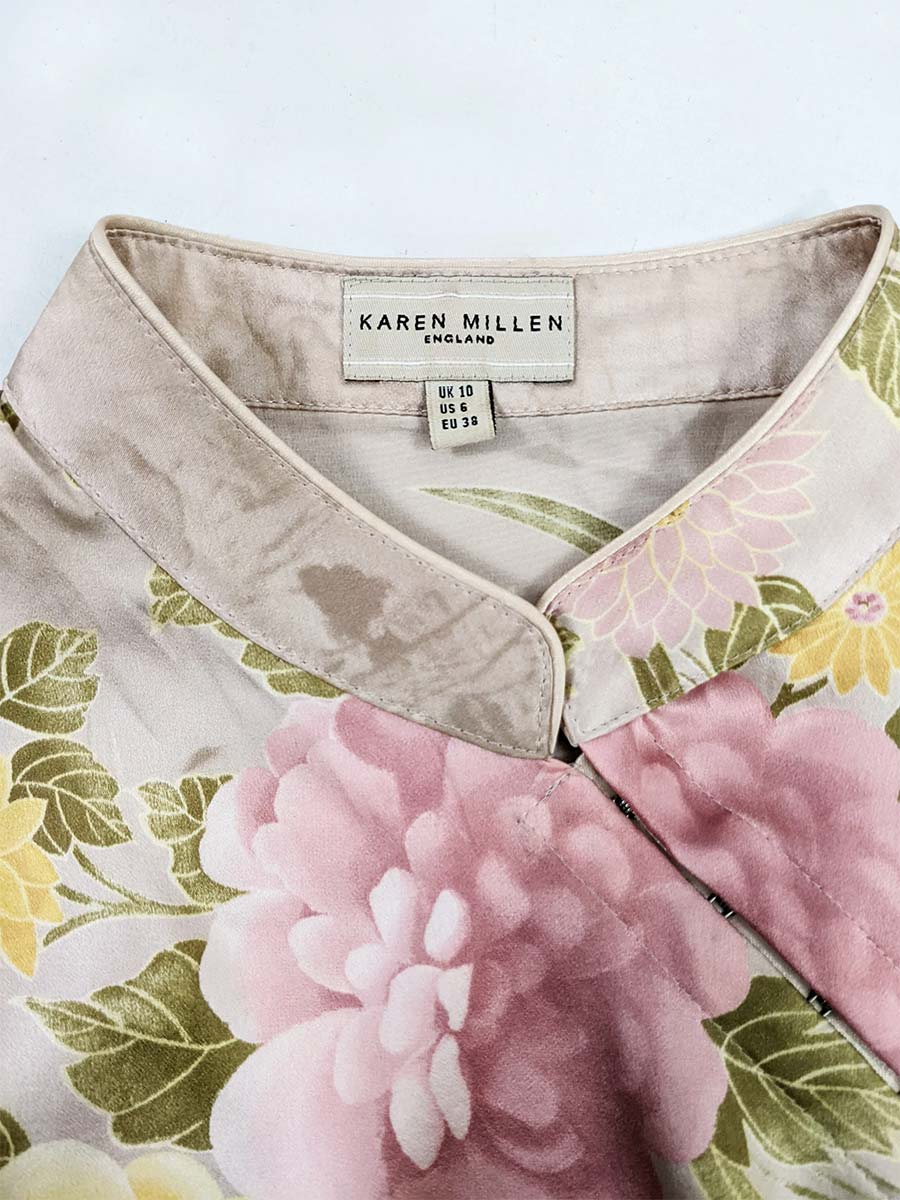 Back In The Day
In the past, it was common for two individuals to wear the same dress from our brand to a wedding, which posed a challenge for us, according to Karen Millen, the founder of the company.
However, in the following twenty years, the brand gradually lost its popularity in the fashion industry. After Millen sold the brand in 2004, it experienced growth, with the opening of 400 stores in 65 countries. However, the quality of its products declined, and they were perceived as being of low taste.
Pay Your Tax
In 2017, a tax scheme went wrong resulting in her bankruptcy. As a consequence, she had to part ways with all her luxuries, including her cherished 18th-century Kent mansion which was worth 2.5 million.
The Comeback
Karen Millen, both the brand and the woman behind it, is experiencing a resurgence. In October 2022, former Prime Minister Liz Truss made a statement by wearing a red, belted Karen Millen Forever dress during her keynote speech at the Tory party conference.
On the same day, the Princess of Wales opted for a yellow version of the frock with a pleated skirt for a special engagement. Just last week, she was spotted wearing a burgundy wrap dress from the same label during a walkabout in Birmingham.
Fashion Regrets
Millen, 61, experienced mixed emotions upon learning about the Liz/Kate double-whammy. On one hand, he felt a sense of joy for the brand, as it reaffirmed its continued relevance and vitality.
It was comforting to learn that the item had not been disregarded and neglected. Nonetheless, Millen admitted that she had no involvement in this accomplishment.
 Gen-X fanbase
Millen has made a comeback for her Gen-X fanbase by designing a new and exclusive 30-piece collection called The Founder. This collection pays homage to the original look of the label under her leadership.
This collection features a variety of fashionable items, such as crisp shirts paired with neckties for an androgynous look. Additionally, there are kimono-style dresses, which were previously a staple of the brand. The outfit she is wearing today includes leather trousers, adding a touch of edginess to her overall style.
The speaker expresses feeling both nervous and excited upon entering the location. They mention being worried about meeting high expectations and living up to a reputation, but also feeling a sense of anticipation.
After some reflection, I realized that I had a strong desire to return to the industry. Although I initially dismissed this idea, I gradually came to realize that I had retired prematurely. I still possess a great deal of energy and enthusiasm for work, and I am eager to reenter the industry.
Don't Retire Too Early
It was a mistake to leave work early. She laughs and mentions that she doesn't enjoy golf. It is important for everyone to have a sense of purpose in life. I am in good physical health and ready to take on new challenges.
Boohoo's return is accompanied by a potential awkwardness due to its reputation as a provider of extremely affordable and disposable clothing. It is worth noting that only a few years ago, Millen strongly criticized the company for its lack of sophistication.
The speaker expressed skepticism about the ability to produce high-quality clothing at such low prices, questioning the feasibility. They believed that in order to achieve such prices, someone must be adversely affected or deprived of something.
Karen Millen Fast Fashion Boohoo
Karen Millen, a formerly high-end brand, has experienced a takeover that has resulted in a decline in its reputation and direction.
Was it embarrassing to meet Boohoo after that? "It wasn't, because they approached me. It wasn't like I went to them with my tail between my legs," Millen says. "The disappointment for me was about something we'd built going off the high street. I just felt sadness that our legacy had gone." 
Celebrity Passion
Karen Millen has experienced a resurgence in recent years, with notable developments indicating its renewed presence in the fashion industry. For instance, Elizabeth Hurley was contracted as a model for one of their recent collections, receiving a substantial payment of 300,000.
Moreover, Jill Biden has been recognized as a significant advocate for the brand, which has played a crucial role in its increasing popularity. Additionally, a highly anticipated partnership with Elle Macpherson is scheduled to debut in late May, presenting a captivating new collection to the market.
Many well-known individuals, including Carrie Johnson, Zara Tindall, and Tess Daly, have been spotted wearing dresses from this brand. After realizing her fears were unfounded and feeling a strong desire to design once more, Millen made the decision to move past her previous comments.
Boohoo The Saviour
Over the past few years, the brand had started to appear rather lackluster, and Boohoo faced a significant challenge in restoring its reputation. While it may not have returned to its previous state, Boohoo seems determined to position it at the higher end of their brand spectrum and regain its prominence in the market.
Millen possesses a soft-spoken demeanor and a level-headed approach when recounting her challenges. Despite her difficulties, she refrains from self-pity and only occasionally shows vulnerability in her voice. She emphasizes her enduring desire to continue expressing her creativity.
The speaker reflects on their life as a journey, acknowledging that it has had its fair share of challenges and successes. However, they express resilience by stating that they have overcome those obstacles and have reached a positive outcome.
Humble beginnings
Millen, who received an OBE in 2007 for her contributions to the fashion industry, was raised in Maidstone, Kent. Her father worked as a carpet-fitter, while her mother was a secretary. They lived in a council house during her childhood.
Following her completion of a City and Guilds course in fashion, she embarked on a venture to create white shirts. Utilizing bolts of white fabric, she commenced production at her mother's kitchen table. With the support of her then-boyfriend Stanford, the couple successfully marketed the shirts to friends. Two years down the line, their entrepreneurial efforts led to the establishment of their inaugural store.
During the span of two decades, they got married and established an additional 129 stores. Millen was responsible for designing, while Stanford handled the business operations. Being young and driven, they collaborated closely, engaging in tasks such as fabric cutting and working together in the shop.
The Old Karen Millen
In the past, Karen Millen operated like an atelier, where designs were put on models and adjusted as needed. However, modern companies now provide designs directly to factories for production.
The ability to choose clothes from various online sources offers several benefits, which she recognizes.
The act of creating our own identity is empowered when we steer away from the heavily controlled and formulated offerings found in stores. Fashion is no longer solely dictated by trends, as there is now a wide range of options available for us to wear and still maintain a fashionable appearance.
Finding the right style that complements your personal aesthetic is key.
I am now on a mission to hunt for the Karen Millen items I recklessly gave away, many moons ago.